Automated windows for ventilation in a historic school building
As part of the Netherlands' "Fresh Schools" initiative, a convenient and hygienic solution for ventilating classrooms and gyms was required for the Praedinius Grammar School in Groningen. We developed a suitable ventilation solution together with the school authorities using automated windows. This solution meets the needs of the building's users as well as the structural conditions of this historic school building.
Why is fresh air so important in schools?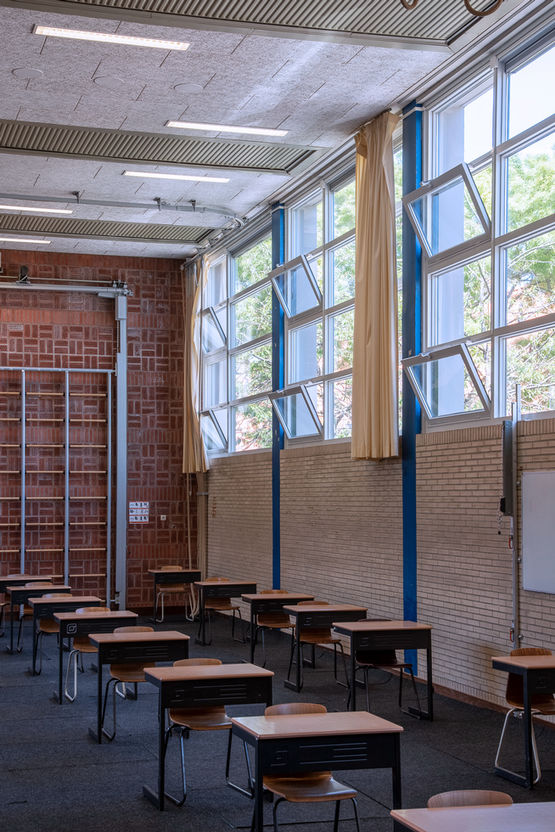 The window drives in Praedinius Grammar School are connected to air quality sensors. © Zweitse Korten / GEZE GmbH
Fresh outdoor air is important for a healthy indoor climate. As there is an increased risk of contracting viral infections from airborne particles in closed rooms, regular ventilation is recommended in order to ensure a good exchange of air. In addition, fresh air is good for the well-being and concentration of students and teachers alike. A good supply of fresh air can boost our ability to learn by at least 15%.
Nevertheless, in practice there is not enough ventilation in many schools. This is not only because people forget to manually open the windows during the hectic school day. Another reason is that people are not sufficiently sensitive to air quality. We mainly notice poor indoor air quality because of bad odours. However, we do get used to odours, meaning that if we stay in a room for a long period of time, we do not notice if the indoor air quality deteriorates.
A convenient solution to this problem is natural ventilation via automated windows, which can significantly improve the indoor climate – with little energy consumption and low investment costs.
The challenge is combining modern technology with the historic fabric of the building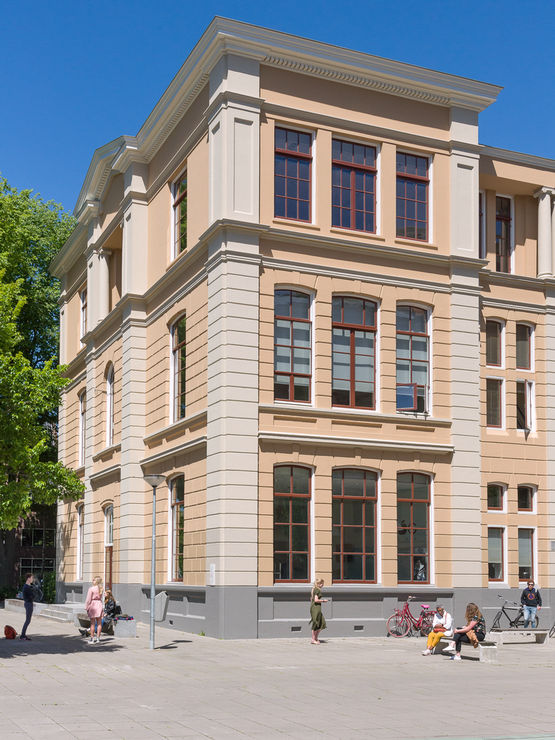 GEZE's state-of-the-art Slimchain window systems blend discreetly into the historic architecture of Praedinius Grammar School. © Zweitse Korten / GEZE GmbH
The biggest challenge was that Praedinius Grammar School is housed in a historic building dating back to 1882. This building required extensive renovation. The school authority also required a user-friendly ventilation solution as part of the Netherlands' "Fresh Schools" initiative for reasons of health and concentration, in order to ensure good indoor air quality – and it also needed to comply with fire safety regulations.
Slim window drives that blend into the architecture
We had the perfect solution on hand for the structural challenges of this historic school building. Thanks to their small size, our Slimchain window drives were installed with ease either in or on the existing windows. This saved working time and costs.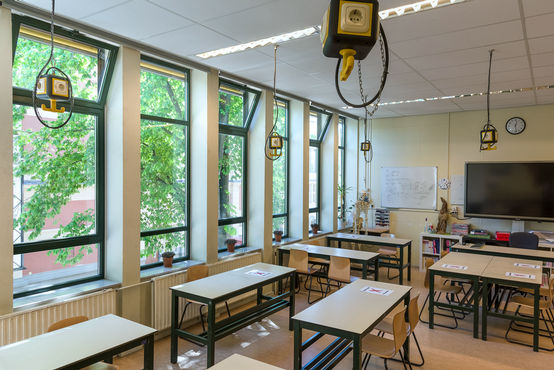 Automated windows as a convenient ventilation solution in the historic Praedinius Grammar School building in Groningen. © Zweitse Korten / GEZE GmbH
Convenient ventilation control and safety in the event of a fire
The MBZ 300 emergency power supply unit for SHEV drives is used to manage the controlled natural ventilation. Its modular design allows for flexible adaptation to building-specific requirements. This means that alarm groups, ventilation groups and alarm lines can be expanded as required, and even complex SHEV scenarios can be created. As a result, rapid smoke and heat extraction is guaranteed in the event of a fire – an important criterion given the strict fire protection regulations in schools.
Ideal for schools: automated window systems with air quality sensors
The window drives in Praedinius Grammar School are connected to air quality sensors. This means the windows are opened automatically if the level of CO₂ detected in the room is too high. A particularly user-friendly feature is that the window systems can be flexibly integrated into the building management system so that the windows open and close automatically at set times or in certain situations. One advantage over manually operated windows is that ventilation will not be overlooked. And since there are no window handles to touch, the automated windows open in a completely contactless and hygienically safe way.
Fresh air starts with windows that open conveniently. This is where automatic drives are ideal – complete with electronic control via CO₂, temperature, fire or smoke sensors or connected to the building management system via KNX.
Anco Zwart, project consultant at GEZE Benelux
Designing power-operated windows safely

Power-operated windows with motorised drives are considered to be machinery.
Automated windows can easily be integrated into the building automation and facilitate functional ventilation scenarios. At the same time, this is increasingly bringing them within easy access of building users. In educational institutions such as schools, nurseries and universities in particular, user safety plays a crucial role. It is therefore important to bear in mind that power-operated windows with motorised drives for opening and closing are classified under the Machinery Directive 2006/42/EC and are therefore considered to be machinery. Securing these windows is therefore an additional factor to consider in the planning and design – after all, schools have particularly high safety requirements. The IQ box Safety is a TÜV-certified solution for the mandatory closing edge protection of power-operated windows up to protection class 4.
GEZE-Products at Praedinius Grammar School in Groningen
Slimchain 24 V chain drive as a ventilation solution via automated windows
MBZ 300 emergency power control unit for controlling natural ventilation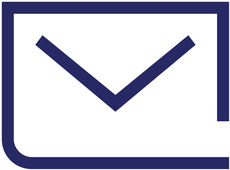 Individual ventilation solutions
Windows are playing an increasing range of roles in modern buildings. They improve the indoor climate by providing natural ventilation, play a crucial part in terms of energy efficiency, and ensure smoke and heat extraction (SHEV) in the event of a fire. In addition, many buildings have specific demands with regard to hygiene, convenience and safety. To help you keep track of everything during building planning, our experts are there to support you with advice every step of the way – from planning and individual project development to commissioning.
FIND OUT MORE ABOUT WINDOW PLANNING
We offer the right ventilation solutions for every window requirement, ensuring that design and functionality go hand in hand.