GEZE supports hospital and school project in Peru
Diospi Suyana is a hospital and school project in the Andes that enables the disadvantaged indigenous Quechua population to access medical care and education. GEZE supports the project by donating items: GEZE door closers now provide added convenience and safety in the hospital and school buildings.
Diospi Suyana – improving education and medical care in Peru
Sadly, although medical care and education are basic, essential needs, not everyone has access. Take the Quechua people, for example – descendants of the Incas who are subject to discrimination in their native Peru. A couple from Wiesbaden, both doctors, hope to change this. For many years, they and other aid workers have been working to combat the Quechua people's hardship through the charitable association Diospi Suyana.
As part of this work, they constructed a mission hospital in accordance with European standards, which opened its doors in October 2007. Since then, doctors have given their best every day to cope with the onrush of patients and provide care to Quechua men, women and children – who are often in dire need of medical help. Then, to give the Quechua children a solid school education, the aid workers built a school.
We wanted to do our part and have supported the project by donating GEZE TS 3000V BC overhead door closers .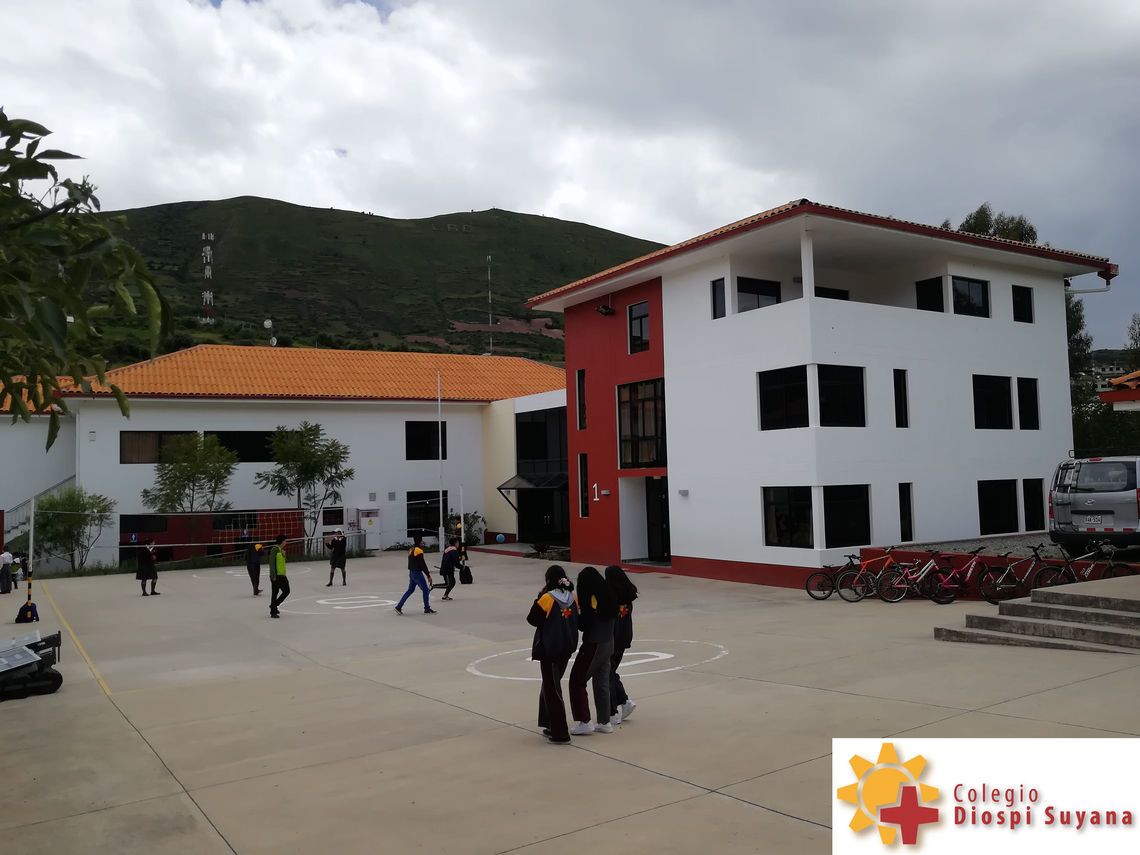 The Diospi Suyana hospital and school project in Peru.
GEZE door closers offer added convenience and safety
The GEZE TS 3000V BC overhead door closers for single-leaf doors feature an integrated back check function, so that doors thrown open with force are gently slowed down – an ideal solution in schools, where children tend to open doors with vigour. This protects walls and furniture and reduces the overall noise level. What's more, the closing speed can be individually adjusted, which ensures that doors close safely – minimising the risk of injury and improving safety, particularly in the case of fire protection doors and escape routes.