GEZE at BAU Online 2021
Meet us at BAU Online 2021 from 13 to 15 January 2021. The digital format provides an exciting supporting programme for a global audience and offers lectures and forum discussions via live stream. Save the date!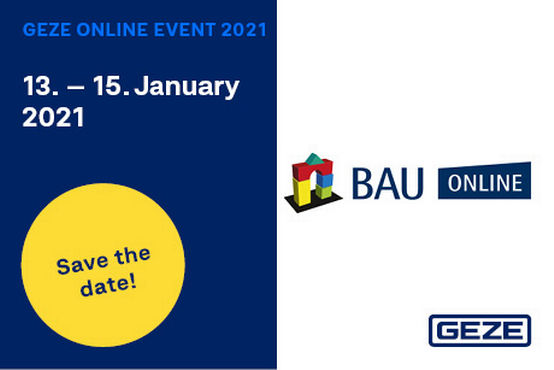 Date: 13.01. - 15.01.2021
Place: virtual trade fair
Save the date: You can look forward to exciting presentations and live lectures on all aspects of door, window and security technology. Further information about the online trade fair can be found here.
We are looking forward to you and our mutual exchange!